SmallWorlds
Game info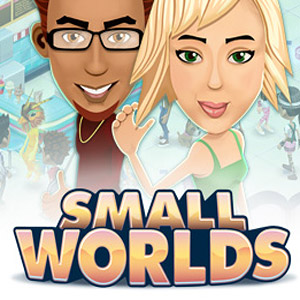 23272 plays
Date added: 2013-01-15
Description: SmallWorlds is a new generation of virtual world that runs inside your web browser; combining media, web content, and casual games into a highly accessible & compelling 3D world.
Instructions: IMPORTANT!!! Please click the Fullscreen button at the top right corner of the game window for playing the game flawlessly and smoothly in fullscreen view!

Make New Friends
There are always plenty of cool people to make friends with in SmallWorlds

Play Games
Hone your L337 gamer skills on any of the HUGE library of games. Beat the highscores and win big in tournaments

Create Adventures
Explore new worlds, solve puzzles and complete missions. Create missions and quests for you and your friends!

Special Events
There's always something to celebrate in SmallWorlds! Have fun with loads of new content, items and events for a variety of festivities and holidays

Challenge Friends
Challenge your friends to a game of pool or golf. There's a huge range of multiplayer games scattered throughout SmallWorlds

Chat and Hang Out
Hang out with friends and catch up on the latest gossip. There's always something happening in SmallWorlds!

Express Yourself
Burn up the dance floor with your own customized dance moves. Shake your booty at the numerous dance clubs scattered around SmallWorlds.

Go Shopping
Shop till you drop at any of the numerous shops and galleries. Buy something for your house, or something special to wear around SmallWorlds.
More games